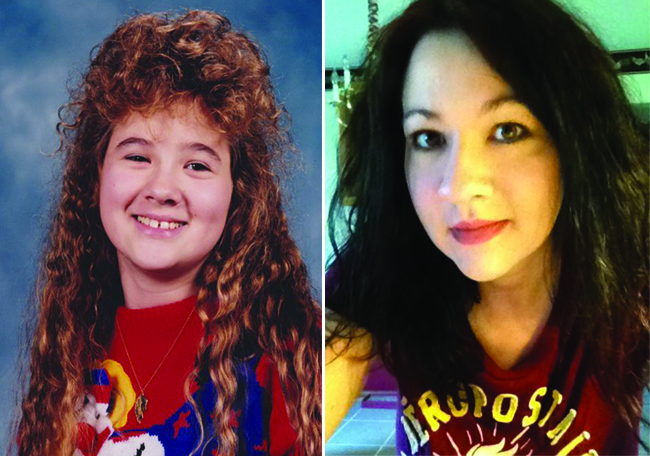 Then...
8 years old
Ikes Fork, West Virginia
Now...
33 Years Old
Elkins, West Virginia
Radio Morning Show Host (or DJ)
My Story...
My name is Stacie, from Ikes Fork West Virginia. This is a yearbook picture of me when I was about 8 years old. The biggest thing about me was my hair. I was picked on because of my size, I was actually very tiny in grade school. Yeah, hard to see with that mane, and large clown sweater. I was teased about being so short. I remember many times crying to my mom because I was picked on. I was always being mistaken for a younger kid. She always had some wise words about how someday I would love looking younger and someday all that wouldn't matter. At the time, it didn't make any sense to me. I really hated my smile too, which I did end up getting braces a couple years later. More awkwardness, which my mom said, that too shall pass. She was always able to reassure me that, yes, it's a phase in life, there are awkward stages, there will be bigger and better things in life. And that no one is perfect. I really capitalized on my sense of humor, even started cracking jokes about my height. When I was a freshman in High School, I could still wear kids size clothes. Some of the older girls tried to intimidate me. I remember sitting alone at lunch, when they all sat down around me, surrounded me. I was TERRIFIED. But I sat there, I ate my lunch, I smiled, and when I was finished, I calmly, got up and went on. Eventually, they gave up. And…turns out, mom was right. I LOVE being carded at 33! I'm actually friends with the girls that picked on me in High School. Some of them don't even remember. And with my sense of humor, I turned it into a career.. in radio.