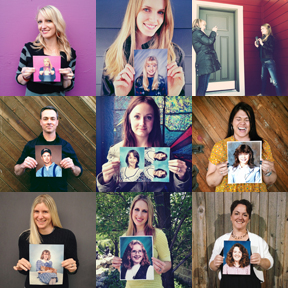 Submit your awkward photo & story! I know there are so many kids out there who need all the encouragement they can get. Not only will your story benefit & comfort thousands of kids who need it, it's also healing for you to share your story. I know so many people, including myself, who have healed by putting our stories out there and releasing our past "ghosts" that have haunted us. I want you to pose by holding up your picture with pride! I highly suggest getting your story out there and tell how you've moved on and became the great person you are! Even if you didn't necessarily have an awkward or difficult past, if you have some great advice you'd like to share instead with your picture, that would be great too. :) See the photo submission link below:
http://awkwardyearsproject.com/submit-a-photo/
Please know that it may take about a week or two to get featured, so please be patient with me.
I can't wait to feature YOU! :)