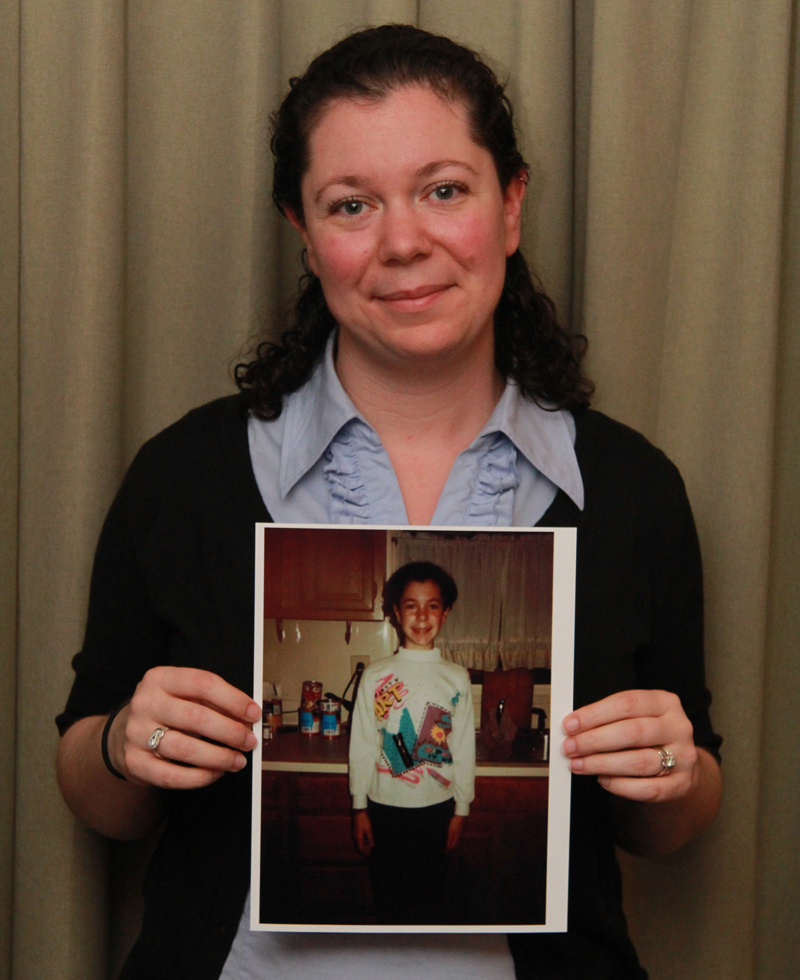 Then...
10 years old
Waldwick, New Jersey
Now...
33 years old
Tysons Corner, Virginia
Human Resources Generalist
My Story...
This is a picture of me at around 10 years old. My mom, my sister, and I were living in a small town in northern Jersey at the time. Making and keeping friends was always difficult; my parents were divorced (at a time when that was not the norm) and we were one of only two Jewish families in the area. I was often teased and bullied about my height, long neck and curly hair. I tried not to let the bullies (girls and boys) get to me and often stood up for myself and others, which of course made the teasing and bullying worse. When moving to Virginia the summer before 6th grade I thought things might change.  Unfortunately, there were different bullies that just find different things to pick on.
Many years (and a fair share of terrible hair cuts) later, it has still been a struggle to overcome the negative comments from my past. I earned my BS in Studio Art with a Minor in Business from James Madison University and tried my hat at several jobs to find the perfect mix of doing what I enjoy while making a difference.  I spent 6+ years in retail management, a few years in event management, and non-profit work until I realized my passion of Human Resources. I recently earned my MS in Human Resource Development from Villanova University and my Professional in Human Resources (PHR) Certificate. While obtaining my MS I was consistently in the top 10% of my class and I was nominated by my department head for Phi Kappa Phi Honor Society.  I am now 33 and living my passion as a Human Resources Generalist in Tysons Corner, VA. Being in HR provides me an opportunity to ensure others are being treated fairly, ethically, and professionally no matter who they are (or were in high school). Also, as a mother I take every chance I get to teach my son to treat others fairly and with care; considering his Kindergarten teacher called him her "prince charming" I think we are doing a great job. :)