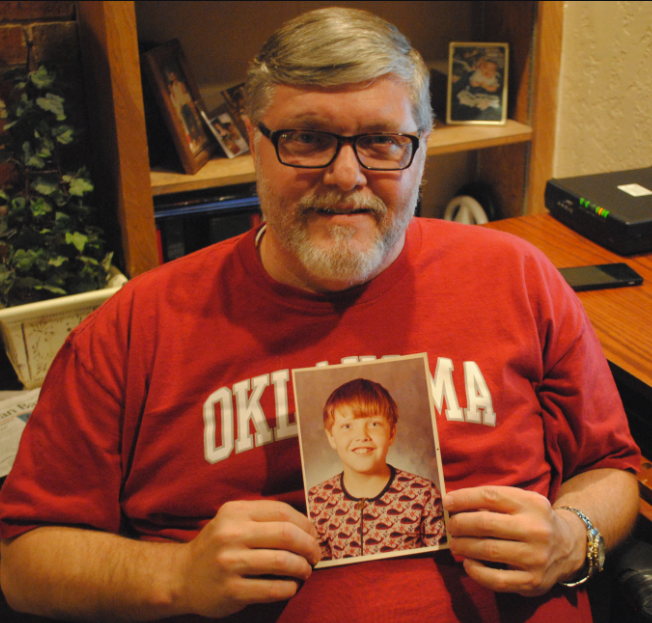 Then...
10 years old, going into 5th grade
Duncan, Oklahoma
Now...
50, retired from US Navy
Duncan, OK
Radio Broadcaster, Classic Hits Format
My Story...
This picture was taken going into the 5th grade. I was in dire need of orthodontics and we could not afford it at the time. My brother though it would be funny to nick name me "Uncle Buck." This was long before the movie ever came out. In a small town, word of my nickname spread like wild fire. I was chubby on top of all that and I wore my hair short. Not by choice. Dad said it was mandatory to keep it short. He was stuck in the 1950's. It took many years of climbing the hill. But I finally made it and once i got into the Military, I realized that it was just a chapter that needed to be turned but I did not know at the time how to do that. I retired after 22 years in the military and now do morning radio.