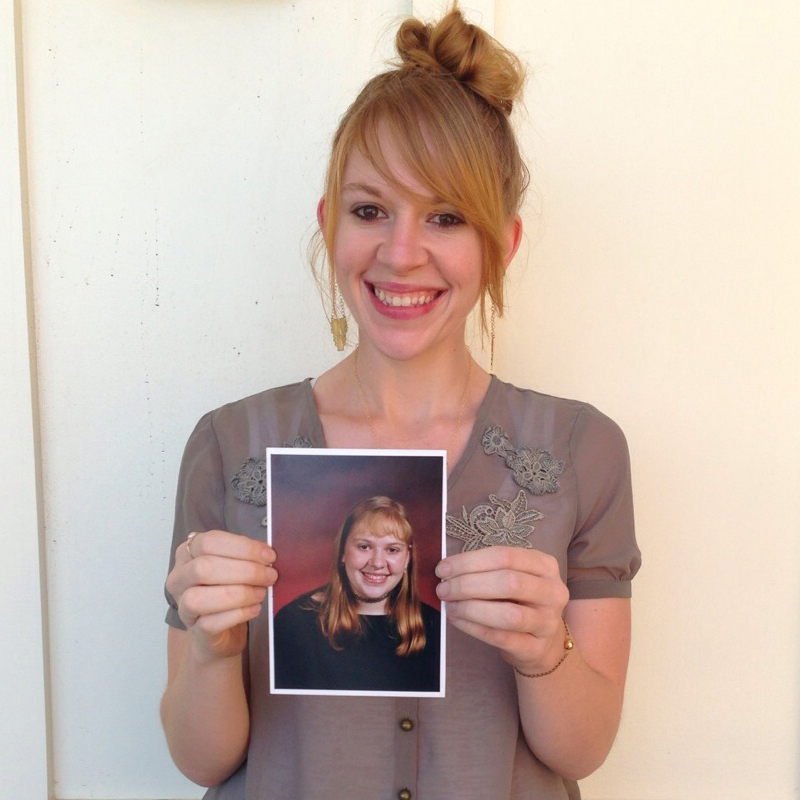 Then...
15 years old
Atlanta, Georgia
Now...
28 years old
Los Angeles, California
Assistant Prop Person & Set Dresser for network television shows (Currently New Girl) and Owner & Designer of Smithy Jewelry
My Story...
I was quite large as a child and teenager. Raised in a classic Southern fast food family, my childhood environment included poor nutrition & low activity on a daily basis. At my heaviest, I weighed over 250 lbs and since I was always taller than most other kids (I was 5'8 by 6th grade), I was teased as the "Amazon Woman" often. Even though most kids were never mean to me in person or played pranks on me, many rumors about me were propagated throughout Middle and High School by the "cool crowd". It was tough to cope with my insecurities and body image issues, when I am naturally such a social driven person. At 18 I decided to lose the weight and change my lifestyle for my own betterment. It was a slow climb but over the course of the next three years I lost over 110 lbs. I am very active and healthy in my daily life now. I learned to love myself and not worry so much about other people's opinions of me. As long as I am taking care of myself, for myself, I blossom.