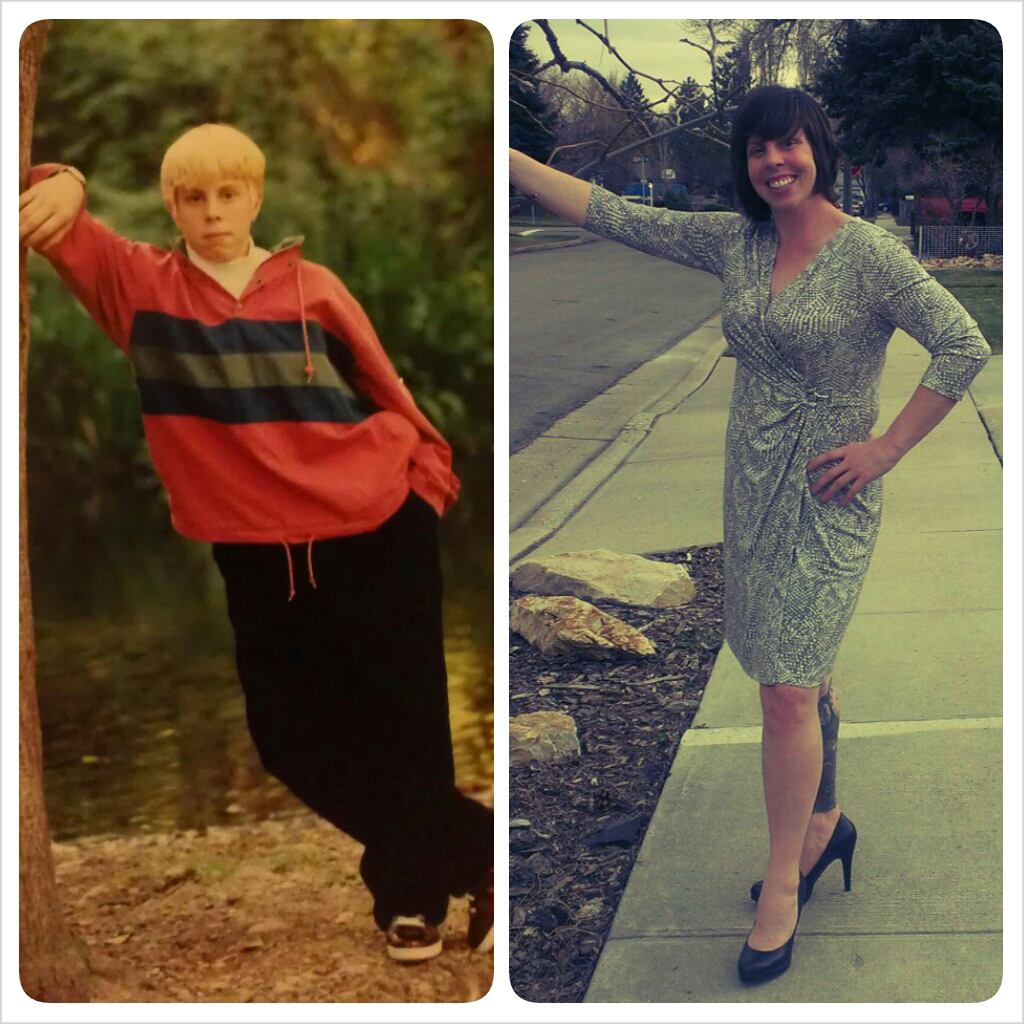 Then...
17 years old
Spanaway, Washington
Now...
34 years old
Salt Lake City, Utah
Project Management and Engineering Services
My Story...
When I was 17-year-old, like most teenagers, I was struggling with knowing who I was and who I wanted to be. I was a "straight" girl growing up in a straight world, raised by a catholic family with seasonal catholic values – Christmas, Easter… etc. I didn't have many boyfriends as I was typically one of the "boys". I liked sports, scary movies, climbing trees and playing capture the flag. Although never picked last for the kickball team, I was never first choice for a school dance.
In 2002 I joined the US Army and was raped while serving.  I contracted HIV. Awkward conversations and moments became a word associated with a disease people couldn't see on the outside. I awkwardly stepped out of the proverbial closet and disclosed my lesbian status as well as my HIV status to my friends and family. My parent's said they knew when I was in high school, which is funny, because I didn't. Looking at this picture from my senior year, I don't know how I didn't know…
In 2012, I began the process to adopt my beautiful daughter – HIV positive lesbians in Utah court rooms, hoping for mommy-hood doesn't typically go well.  At the time, I still sported the short hair, tom-boysih look. Halfway through the adoption process and a year into my own personal weekly therapy process, I found myself and vowed to put the tom-boy away.  I was tired of being someone I wasn't – hiding behind baggy pants and hoodies – a trend I hadn't swayed from since childhood. I wanted to be seen as a woman, because I was a woman – not a lesbian, not infected, diseased, etc.  I… was a woman – No other label necessary.
Now, I live in Salt Lake City, UT with my two beautiful children, who are most definitely my calling in life. The awkward years have passed and I have found an equal balance and joy in both my little family, reading, writing, hiking and in my career in Project Management and Engineering Services.
PS I took this picture to show some friends and family how far I had come in my own personal search for womanhood.  So… I mimicked my high school pose and placed them side by side.