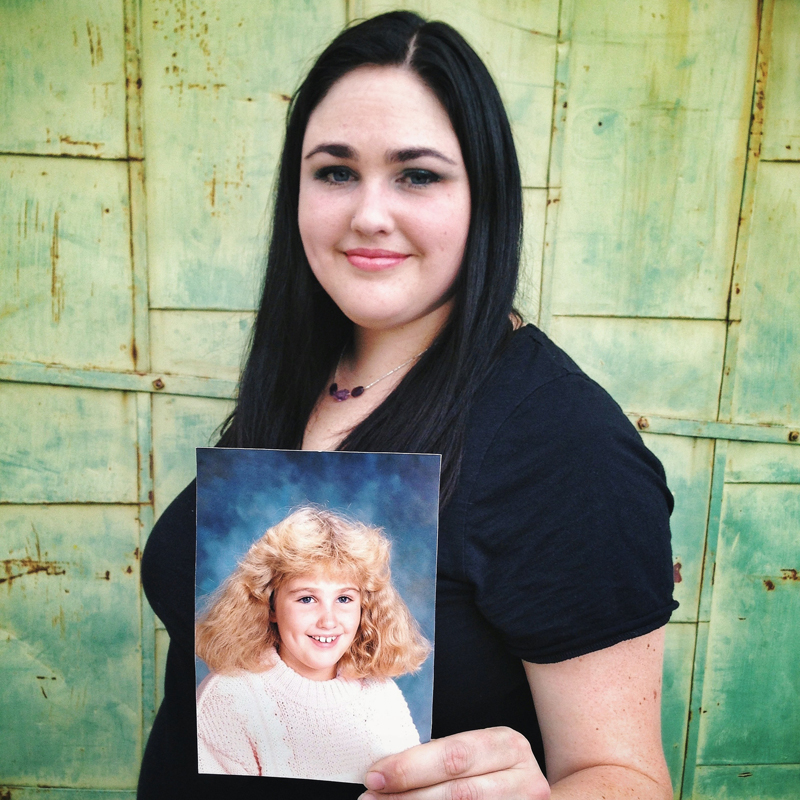 Then...
9 years old
New Canaan, Connecticut
Now...
33 years old
Salt Lake City, Utah
Office Manager
My Story...
The summer between 2nd and 3rd grade my family moved to New Canaan, Connecticut. I had really thick hair and my Mom couldn't get it to stay curled so she decided to perm it. It was a very tight perm and I ended up with hair shaped like a triangle. New school plus the hair made me an easy target for bullies. We moved twice in the next two years and I started a new school in 5th grade. I am a very tall girl and always have been and I was a bit overweight starting my new school, this did not make for a good combination. I had kids line the sidewalk and pretend an earthquake was happening as I walked by. Junior High was pretty bad as well, I had a few kids that started bullying me and they would start mooing at me as I walked from class to class. By the end of 8th grade the entire hallway would join in I ended up switching schools for 9th grade because it had gotten so bad. I never told my parents and chose to suffer in silence making up other reasons for switching schools. Somewhere around my sophomore year I was finished with being bullied. I had a few friends at this point and decided to pretend it didn't bother me. 'Fake it till you make it' became my new way of living. One day I realized I was no longer faking it. I truly didn't care what mean people thought. Now 25 years after my first bullying experience I am confident in who I am and if you don't like me I don't care. I care deeply for those that care about me and while I still struggle with weight I am happy with the person I have become. I have a sign in my kitchen that says 'Fake It Till You Make It' as a reminder of how far I've come.