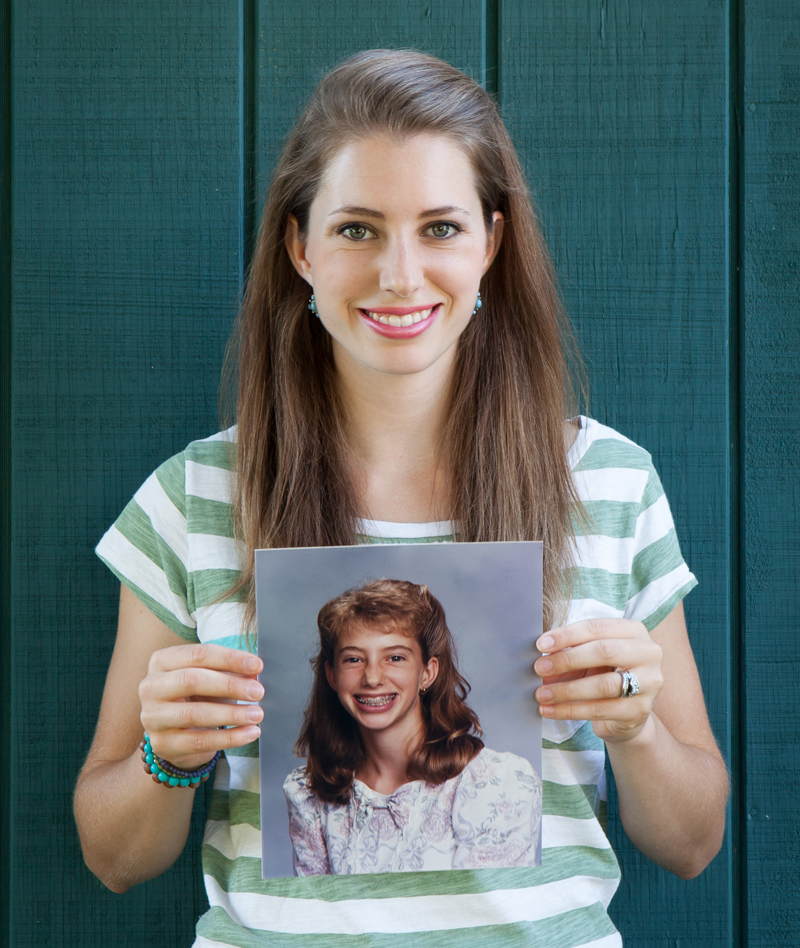 Then...
12 years old
Minerva, Ohio
Now...
26 years old
Louisville, Ohio
Professional Photographer of Breauna Huges Photography
My Story...
"I grew up in a family of six children, five of which were girls. Being the third born, I of course got all the hand-me-downs. Hence, this awful dress. But I didn't mind it at the time because I was a big fan of Anne of Green Gables and her love affair with "Puffed Sleeves". Also, my mother was a beautician in the 1980's and 1990's so of course my hair always had to be perfectly teased. I will never forget how painful this hairstyle was!
"I was a very energetic child and a true tomboy. When I wasn't in school, I lived outside. Growing up with a lot of sisters was fun. It was like always have your best friends around all the time.
"This picture is amusing to me for another reason as well. It was taken in 1999, the same year that my husband who lived two states away had just graduated high school. He is 5 1/2 years older than me. I was quite a catch back then.
"We have been happily married over five years and we have a beautiful little boy. I am a stay at home mom and the owner of Breauna Hughes Photography in Northeast Ohio."