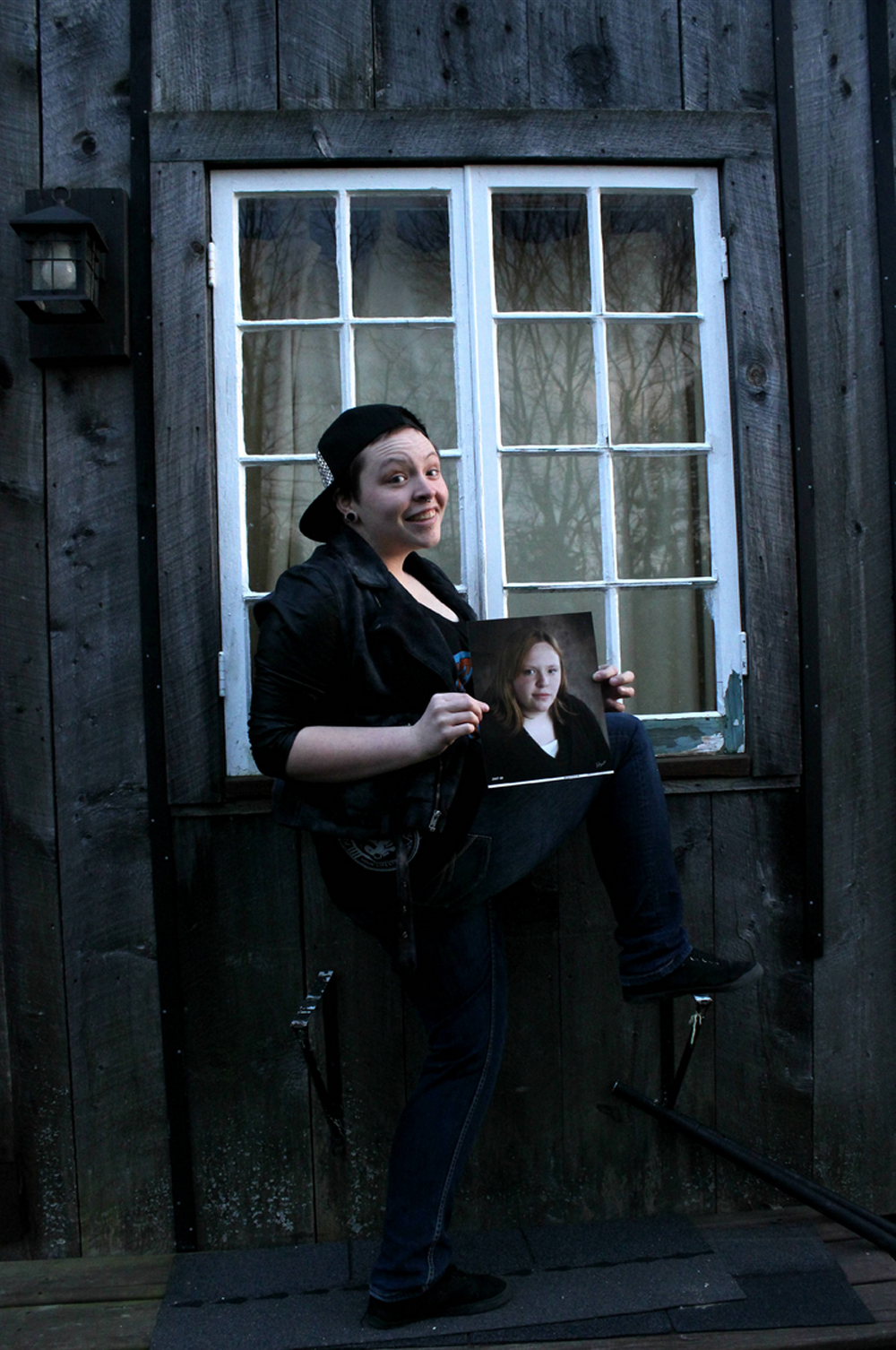 Then...
15 years old
Hillsboro, New Hampshire
Now...
21 years old
Deering, New Hampshire
Cake Decorator & Working Artist
My Story...
Hello my name is Anna. This is a picture of me holding a picture of myself from the ninth grade. That was the most awkward time in my life. I was homeschooled every year before then. Being thrown into the public school system was an extreme change. Of course I had my share of bullies being the awkward quiet homeschooled girl who popped up out of nowhere. Here I am now though twenty one years old and trying my best to love life. I have come out of my shell and I have never felt more myself. I embrace my crazy and don't worry about what other people think about me.